Development Site Contour Mapping
Save time and money using drone-based contour mapping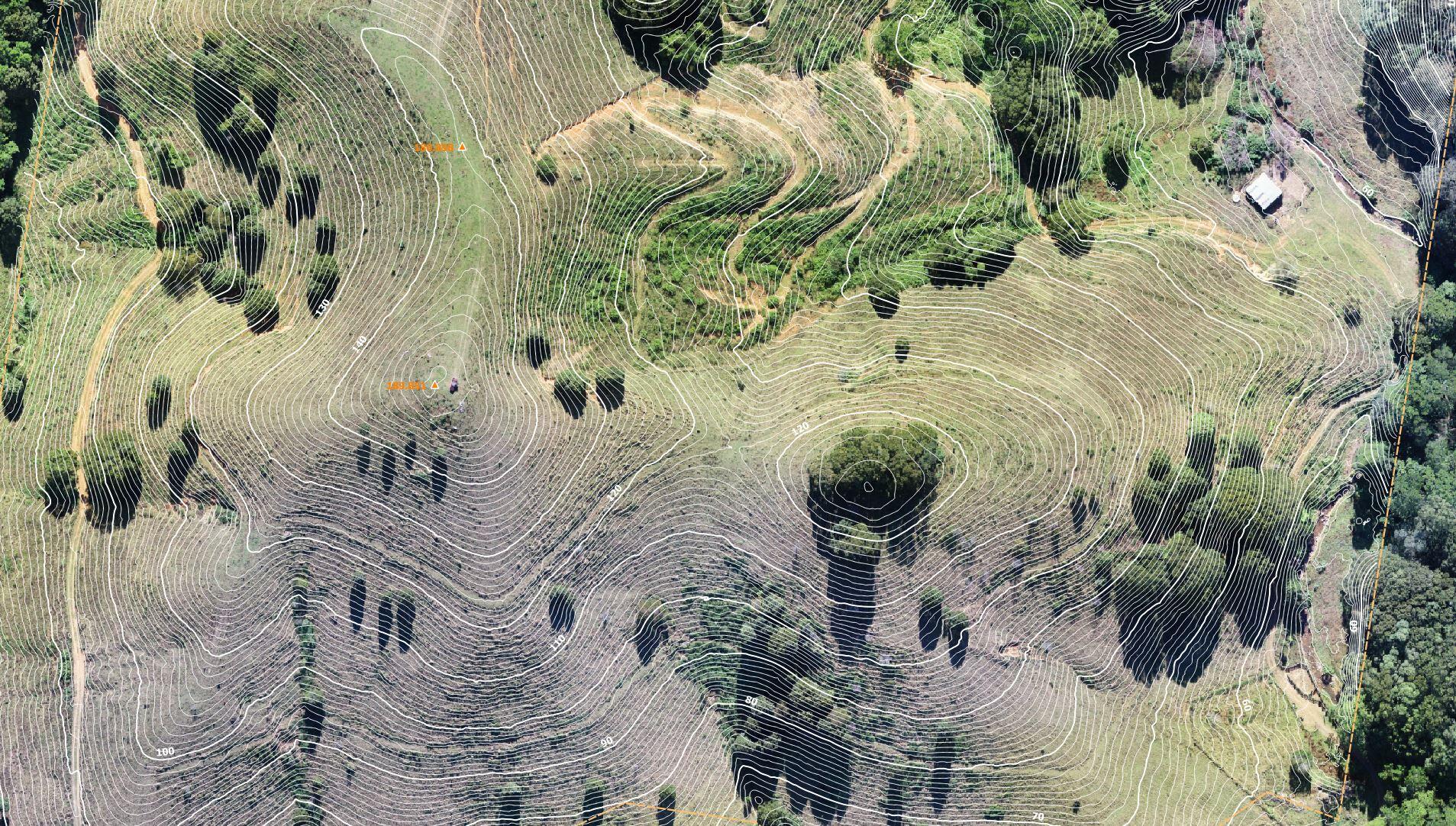 Queensland Drones specialises in fast, precise contour mapping and aerial survey mapping of large development sites using drones. Our enterprise-grade drones offer a much faster, safer and more cost-effective path to construction and development site contour mapping.
Our PPK precision mapping flights are undertaken at 20-24 megapixel image resolution with a typical ground resolution (GSD) of 2-3 cm per pixel, which is close enough to pick out a marker peg, inspection hatch or drain cover on the ground. Combine this with our PPK precision multi-constellation GNSS ground positioning (GCP) system and we can deliver better than 2cm overall geographic precision for most aerial mapping projects. With traditionally surveyed ground control points (using a registered surveyor), we can often achieve 5-10mm real world accuracy.
We can also optionally deploy aerial Lidar sensors where required, to maximise the accuracy of ground elevation data where there is a lot of vegetation (e.g. long grass) or trees.

Aerial Mapping Contours can be levelled to your own local datum or to any common datum and projection. We typically deliver our maps in WGS84 UTM Zone 56S, but we can also deliver in GDA2020, GDA94, WGS84, MGA or other datums, with Ellipsoidal or Australian Height Datum (AHD) elevations.
Our team can usually be on your site within 3 working days (faster for urgent requests) and have contour data back to you within a few days after that. Imagery is supplied in GeoTIFF or ECW format. Data is supplied in KML, SHP, DXF or DWG file formats for ease of use. We also create large format (A0) wall maps for our clients when requested. See examples on our Aerial Farm Infrastructure Mapping page.
While we typically operate around Queensland and New South Wales, we are able to travel anywhere in Australia or internationally to capture aerial survey mapping data for our clients (COVID restrictions permitting). We have our own GIS specialist and our own GIS data processing platforms for fast, reliable map generation, so your data stays in Australia and is processed in-house.
Find out more about our development and construction site contour mapping services. Call us now on 07 3103 0566 or complete the form below and we'll get back to you ASAP. For more information about drone contour mapping accuracy, check out our blog.
Request a Service or Quote