LIDAR Mapping of Urban Streetscapes
Queensland Drones was engaged by one of our valued surveyor partners, working on behalf of a local Council, to capture a high-definition 3D model, or digital twin, of a residential street in a Queensland country town.
In the course of this project we contacted and informed more than 100 residents to ensure maximum safety and regulatory compliance during the operation, then captured LIDAR and RGB imagery along more than 400m of urban streetscape.
For maximum precision, our survey partner provided a measured point for our GNSS base location and accurately measured all of our ground control points, allowing us to deliver a 3D model and orthomosaic at a precision of less than 2cm RMSE.
Outputs included 3D colourised point cloud, high-resolution 2D orthomosaic, features and breaklines, TiN Mesh, ground-classified DEM and 25cm interval elevation contours.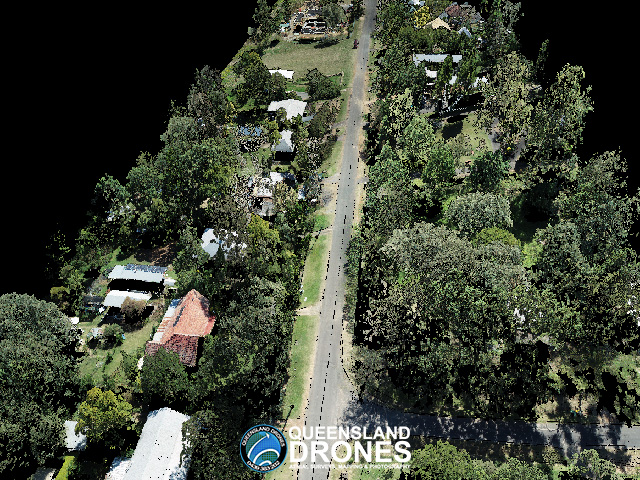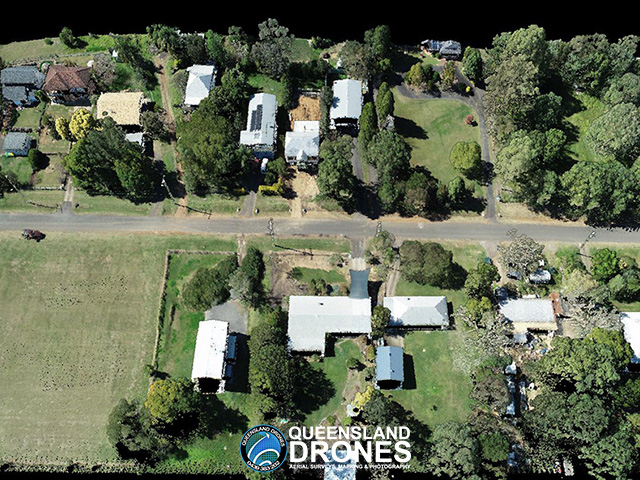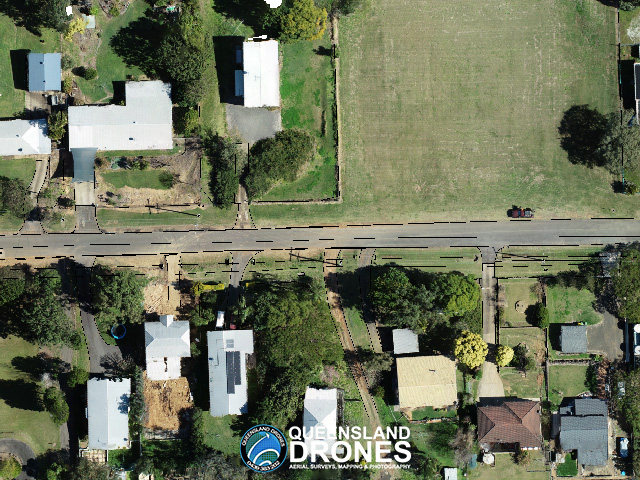 To see more examples of our LIDAR mapping projects, visit our Project Gallery. To enquire about 3D mapping and virtual modelling for your project, email Tony at [email protected] or give us a call on 1300 677 183..