LIDAR Arterial Road Mapping
Queensland Drones was commissioned by a surveying company to capture colourised 3D LIDAR data for a major arterial road intersection and its approaches from four directions, to assist Department of Transport and Main Roads engineers to build a digital twin of the intersection.
Using extensive surveyed ground controls, we were able to produce a model with an RMSE error of less than 2cm over more than one kilometre. Outputs included colourised point cloud, breakline-constrained 3D TiN Mesh, DEM, DSM and planimetric feature mapping.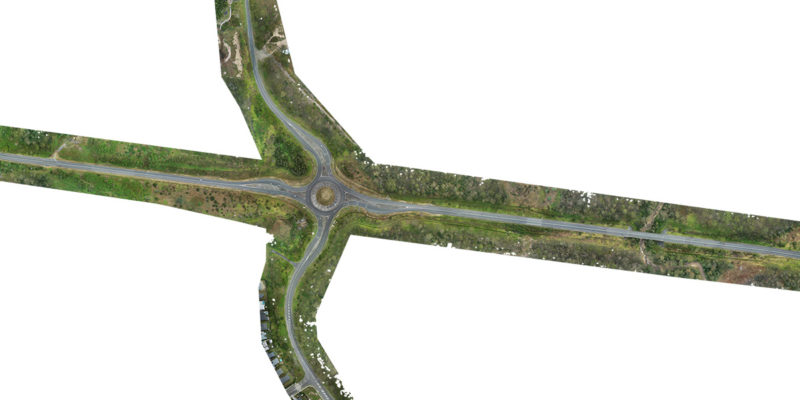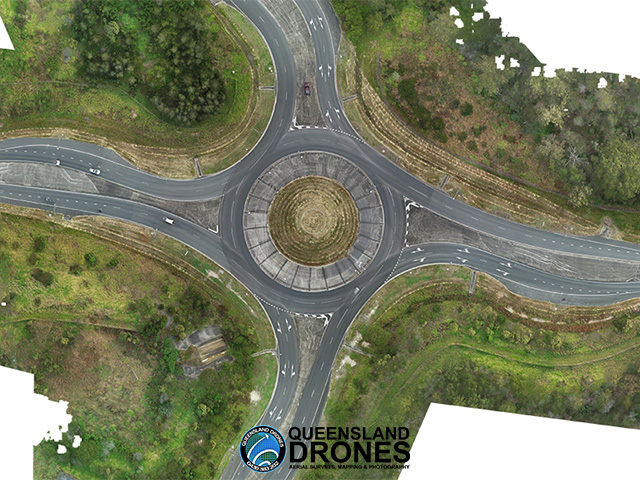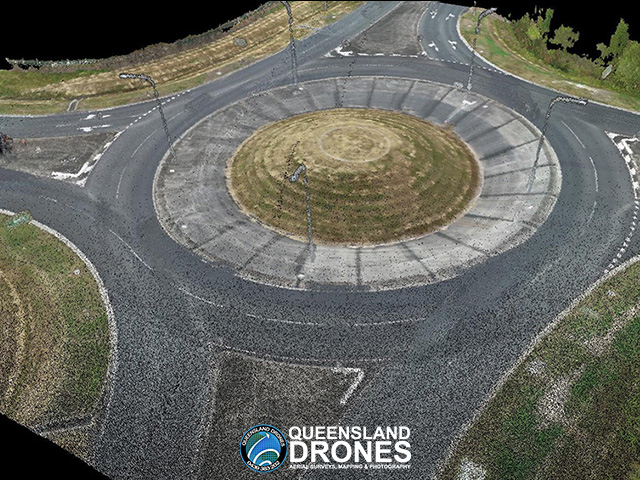 To see more examples of our LIDAR mapping projects, visit our Project Gallery. To enquire about 3D mapping and virtual modelling for your project, email Tony at [email protected] or give us a call on 1300 677 183.