Detailed Farm Mapping for Large Properties
Detailed farm mapping is critical if you have or are buying a large farm, to get the full picture of your farm infrastructure and to be able to share it with employees, casual works, contractors and visitors when needed. Even if you've owned the farm for generations, anyone new coming into the farm is going to struggle to understand where all those tracks go, which fields are used for which purposes, where the irrigation pipes and points are located, which tracks get boggy during heavy rain, where the sheds are located and what's in them, etc, etc. It can be a lot to get your head around!
Queensland Drones specialises in agricultural drone services using aerial orthographic and multispectral farm mapping. We use very high resolution aerial photography to create an "orthomosaic image" of your entire farm, with sufficient detail in most cases to pick out even the wire strands on your fences. We use multispectral drone agriculture mapping to obtain precision data about the health and condition of your crops and plants. We then use GIS software to analyse the aerial imagery and develop detailed elevation contour maps, water flow models, farm infrastructure maps and more, tailored to your needs.
How we Capture Detailed Farm Mapping Inputs
With a combination of precision fixed wing and multicopter UAVs (drones),Queensland Drones can photograph and map even very large properties, providing a single, integrated, high definition orthomosaic photographic view of the property and all of its infrastructure and assets including gates, fences, roads, troughs, dams and more.
Contour Mapping for Precision Agriculture
Need precision contour maps to inform planting of crops along the natural contours of the land? Inappropriate farm management practices like tilling across contours have resulted in greatly increased soil erosion and a startling loss of soil fertility in some places.
Contour planting is gaining popularity for both annual and perennial crops and holds the promise of better soil management for future generations.
Precision planting along the elevation contours can reduce or eliminate soil erosion and gully formation and better support the infiltration of irrigation water, fertilisers and nutrients to aid crop development. 
To find out more about contour planting, please take a look at Contour Farming in Encyclopedia Britannica.
Pre-Purchase Farm Mapping and Location Service
If you're thinking about buying a rural property, talk to us first. We can even help you to locate the right soil type and vegetation type for your purposes and provide soils and vegetation analysis to assist you with your development application and farm use planning.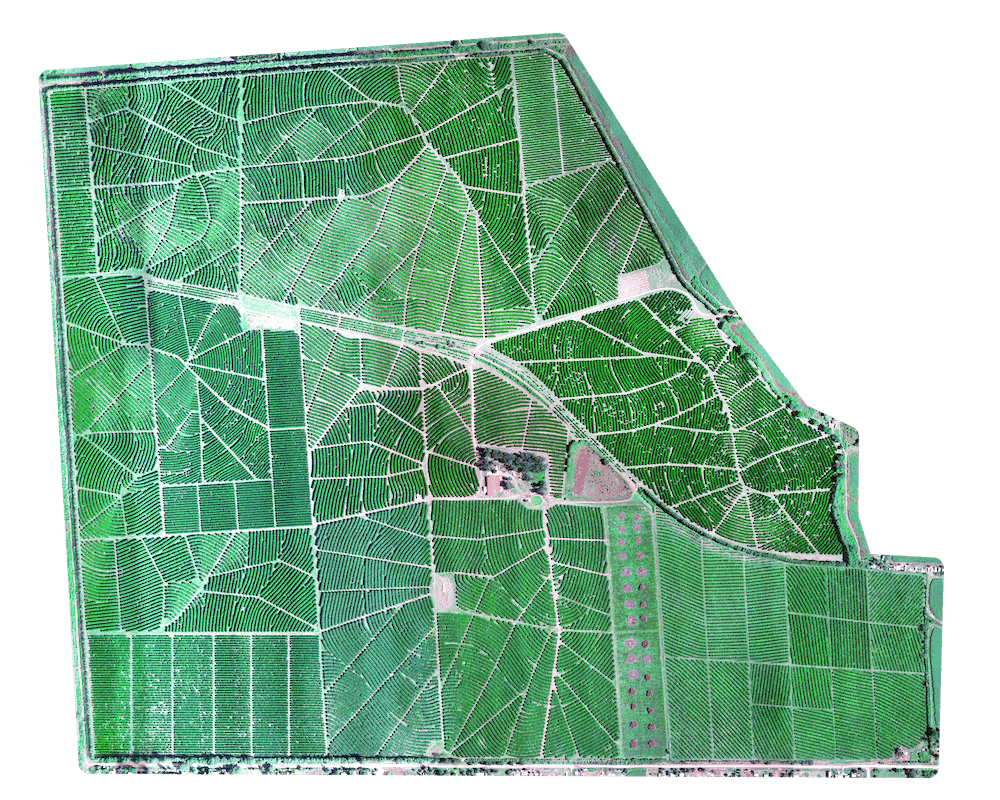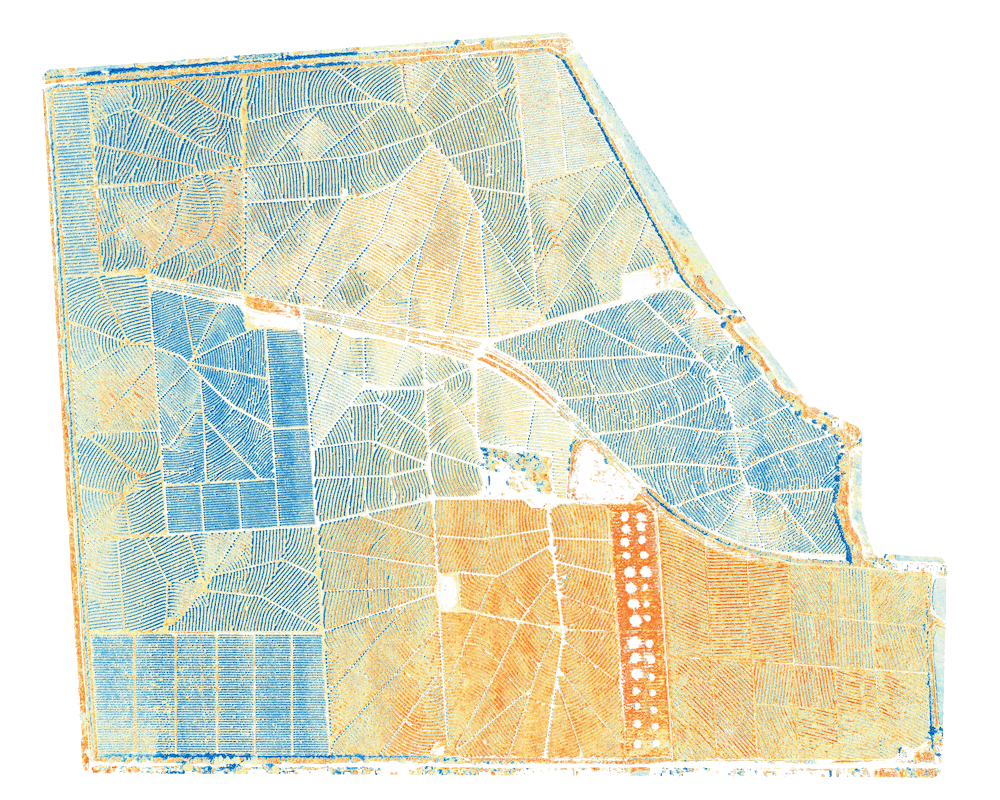 Farm Mapping for Material Change of Use
If you're planning to redevelop rural land or apply for a material change of use, give us a call to talk about how our vegetation analysis, soil analysis, contour mapping and other development support services can help you develop the right information package to support your application.
Hydrological Analysis and Water Flow Mapping
Our detailed farm mapping data can be used to develop precise data about how water flows through and around your property, highlighting areas of potential erosion, identifying the best locations for silt traps and dams, mapping water retention capacity and more.
Our GIS and soil analysis team can analyse farm mapping data to help you to identify other critical data about your property including where the best soils are located, what will grow best in the soils you have, where to best locate buildings and tracks to maximise productivity, structure of inaccessible areas and more.
Drone Seeding and Drone Spraying Services
Queensland Drones is at the forefront of drones in agriculture, constantly working with agricultural organisations and leading farming groups to develop new and innovative ways to use aerial agricultural services to benefit farmers and producers.
We are currently prototyping and testing drone seeding technologies that can deliver seed packages, complete with fertiliser and nutrients, directly into the soil at precise locations across a field. These packages are designed to rapidly germinate and grow for maximum yield.
We expect that our plant seeding technology, using a team with two agricultural drones, will be capable of planting up to 20-40,000 seedlings a day – or planting in one minute what an average human using traditional technologies can plant in 10 minutes.
The other next gen technology we are close to deploying is swarm drones for crop spraying – whether it's herbicides, liquid fertilisers or just delivering essential water to hard to reach areas, our spraying drones can work in teams to deliver your liquids precisely where they are needed, in precisely the quantity required, using low altitude flight and downward pressure from the propellers to deliver the spray directly onto plants with minimum spray drift.
Get in Touch about Farm Mapping Options!
Tell us about your farm mapping requirements and we will develop a proposal that meets your specific information needs to support decision-making about crop planning, field rotation, material change of use, land clearing and reforestation projects, etc.
Need detailed crop analysis and yield prediction mapping? See our Agronomic Multispectral Crop Mapping service!
Contact us now Show phone number to discuss or request a quote.
If you are looking for software to develop your own farm maps from satellite imagery, we suggest you visit FarmMap4D.
If you would like to know more about the process of developing a farm map, the Queensland Government has some useful information.