Aerial Topographic Mapping and Contour Surveys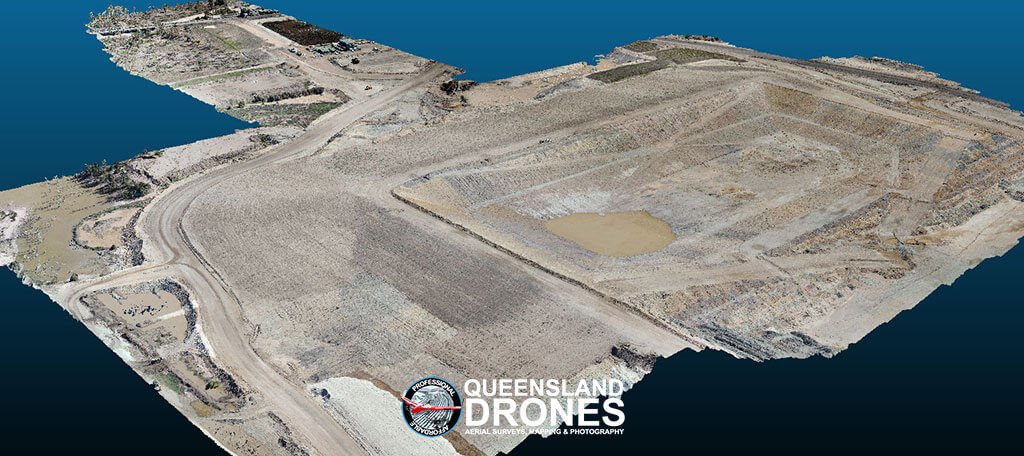 Fast, Accurate Precision Mapping for Construction and Development
Queensland Drones specialises in professional aerial topographic mapping for building, construction and development projects. We work with engineers and surveyors to create survey-grade maps, even over large development sites.
Our aerial mapping services use PPK fixed wing mapping drones, GIS-grade ground control and best practice error management workflows to produce the most accurate site contour surveys and GIS data sets for your project. For maximum survey-grade precision we can work hand-in-hand with your preferred surveyor or we can bring our own surveyor to the site.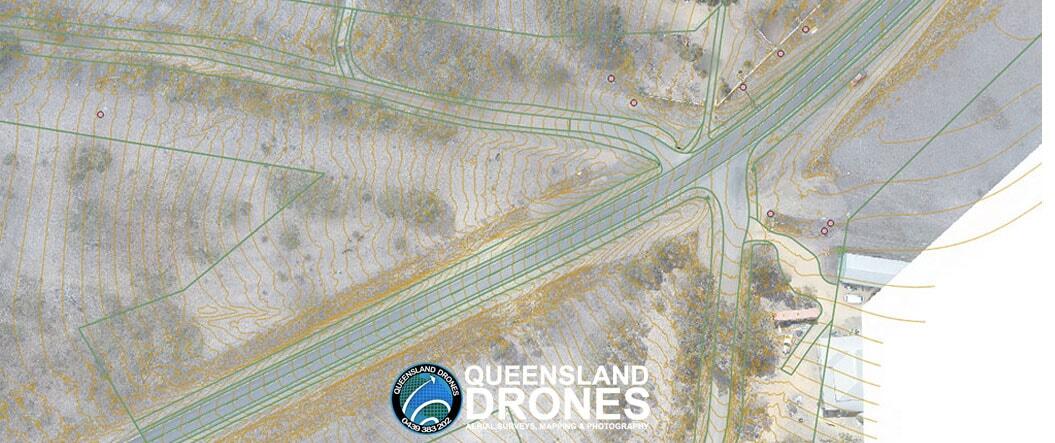 Our aerial surveying service captures high quality, precisely georeferenced images in a fast, efficient, safe and cost-effective way. Compared to ground-based surveys, aerial topographic mapping with our precision drones can be 4-5 times faster and much safer, with little or no reduction in accuracy. 
Our professional aerial mapping services include:
Site baseline mapping prior to commencement of construction
Volumetric mapping to calculate cut-and-fill volumes for earthworks
Planimetric feature mapping of existing buildings, structures and elements
Hydrological mapping of water flows and water accumulation basins
Profile mapping across gulleys, creeks and other natural features
Terrain mapping of contours and other topographical features
Vegetation mapping and analysis of vegetation on site and around the site
Progress mapping and recording of construction and development over time
Architects, engineers, developers, surveyors and builders can use our aerial topographic mapping outputs to reduce both the time and cost of collecting accurate, high-resolution data for large sites. Our GIS specialists ensure accurate interpretation of georeferenced data and delivery of precise aerial mapping products, including:
2D orthographic image of the entire site
3D virtual model or digital twin
Precise contour mapping to 25cm intervals, accurate to 7-8cm (or 3-4cm with surveyed GCPs)
Thinned point cloud (e.g. 6 points per square metre) for CAD/BIM
Decimated TIN mesh
Digital Elevation Model (DEM) or Digital Surface Model (DSM)
Water Flow Model including channels, watersheds and basins
All our aerial topographic mapping outputs are supplied in your preferred CRS and in your required ESRI data format (TIF, ECW, KML, DWG, DXF, SHP, etc). Let us know how you want your data delivered and to what precision and we'll take care of the rest.
Contact us Now to discuss or Request a Quote for aerial mapping.
Find out more about our Precision Aerial Mapping using PPK, our Precision Route and Corridor Mapping or our Contour Mapping for Building and Construction services.