3D LIDAR Model of Water Catchment
Queensland Drones was commissioned by a catchment rehabilitation group on behalf of SEQ Water to capture colourised 3D LIDAR to model water flows, measure landslips and monitor tree planting programs related to ongoing rehabilitation of a 380 Ha former cattle farm, located in a major water catchment.
The project consisted of a single medium resolution LIDAR map of the entire 380 Ha site plus high-resolution LIDAR maps of two detailed areas of interest on the site. Outputs included 3D colourised point clouds, high resolution orthomosaics, CHM vegetation maps and tree counts, DEM, TiN Mesh, elevation contours, horizontal profiles and water flow projections.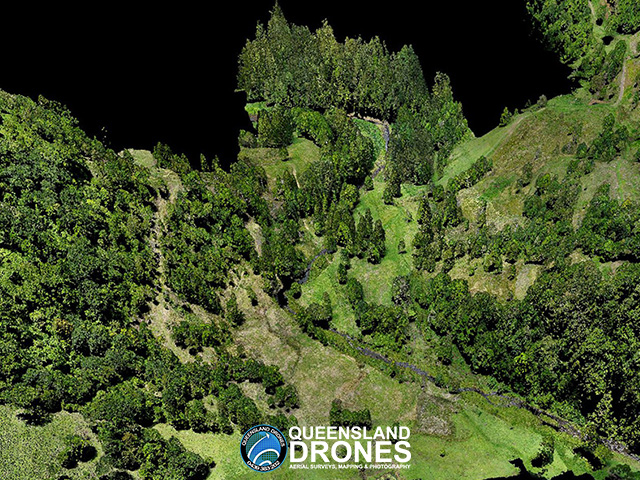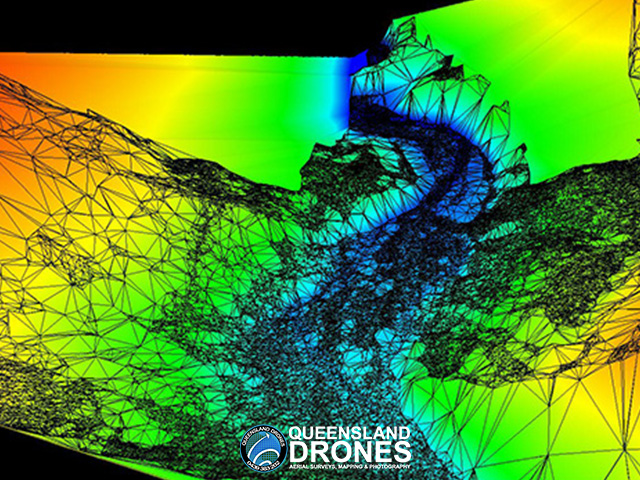 To see more examples of our LIDAR mapping projects, visit our Project Gallery. To enquire about 3D mapping and virtual modelling for your project, email Tony at [email protected] or give us a call on 1300 677 183