Save time and money using drone-based contour mapping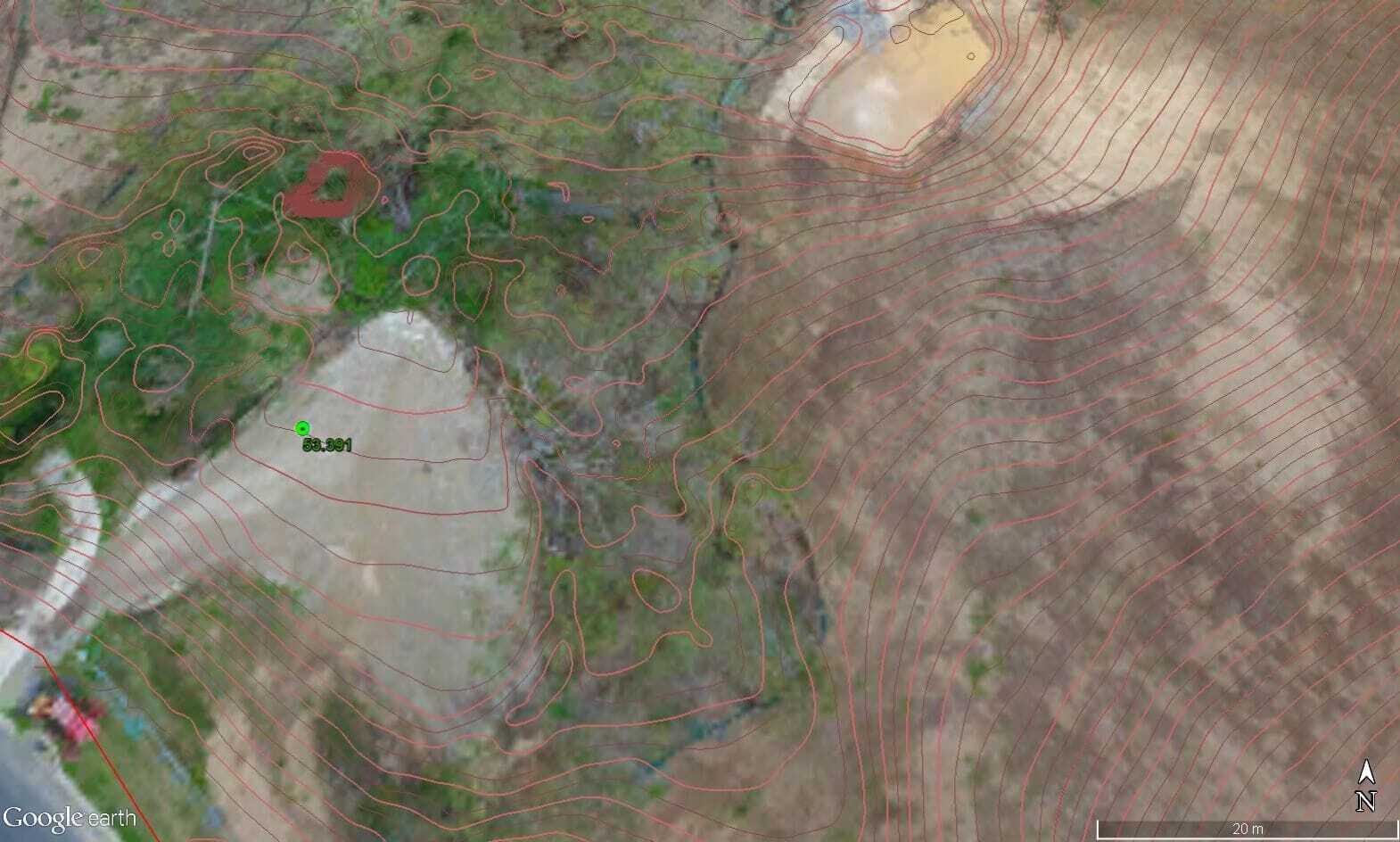 Queensland Drones specialises in fast, precise contour mapping of large construction and development sites using drones. Drones offer a much faster, safer and more cost-effective path to construction and development site contour mapping.
Our mapping flights are undertaken at 20-24 megapixel image resolution with a typical ground resolution (GSD) of about 2 cm per pixel, which is close enough to pick out a marker peg, inspection hatch or drain cover on the ground. Combine this with our PPK precision GNSS positioning system and we can deliver 2-3cm overall precision for most aerial mapping projects.

Contours can be levelled to your own local datum or to GDA94 with Australian Height Datum (AHD) heights.
Our team can usually be on your site within 3 working days (faster for urgent requests) and have contour data back to you within a few days after that. Data is supplied in PDF, KMZ and DWG file formats for ease of use. We are willing to travel anywhere in Australia or internationally to capture imagery for ortho-mapping. We have our own GIS specialist and our own GIS data processing platforms for fast, reliable map generation.
Find out more about our development and construction site contour mapping services. Call us now on 0439 383202 or complete the form below and we'll get back to you ASAP. For more information about drone contour mapping accuracy, check out our blog.
Request a Service or Quote