Aerial mapping in agriculture is going through a second stage revolution with the precision analysis available from RedEdge multispectral sensors and Hyperspectral sensors. Queensland Drones delivers high quality multispectral RedEdge mapping of crops and orchards even over large areas using both fixed wing and multicopter UAVs.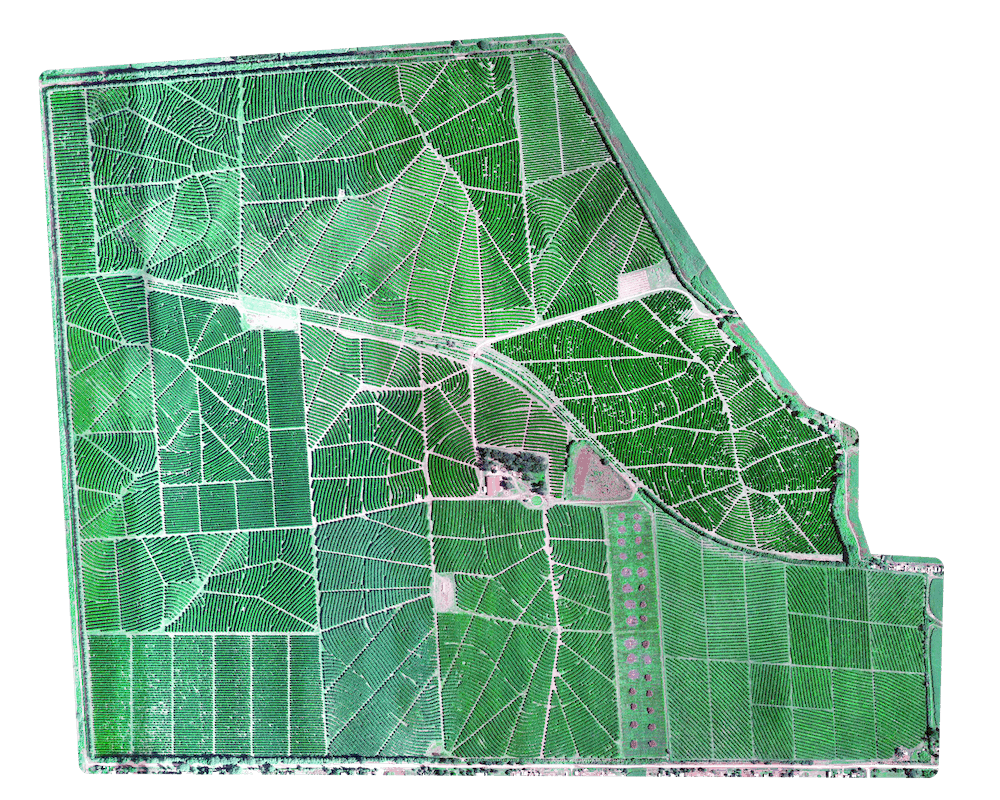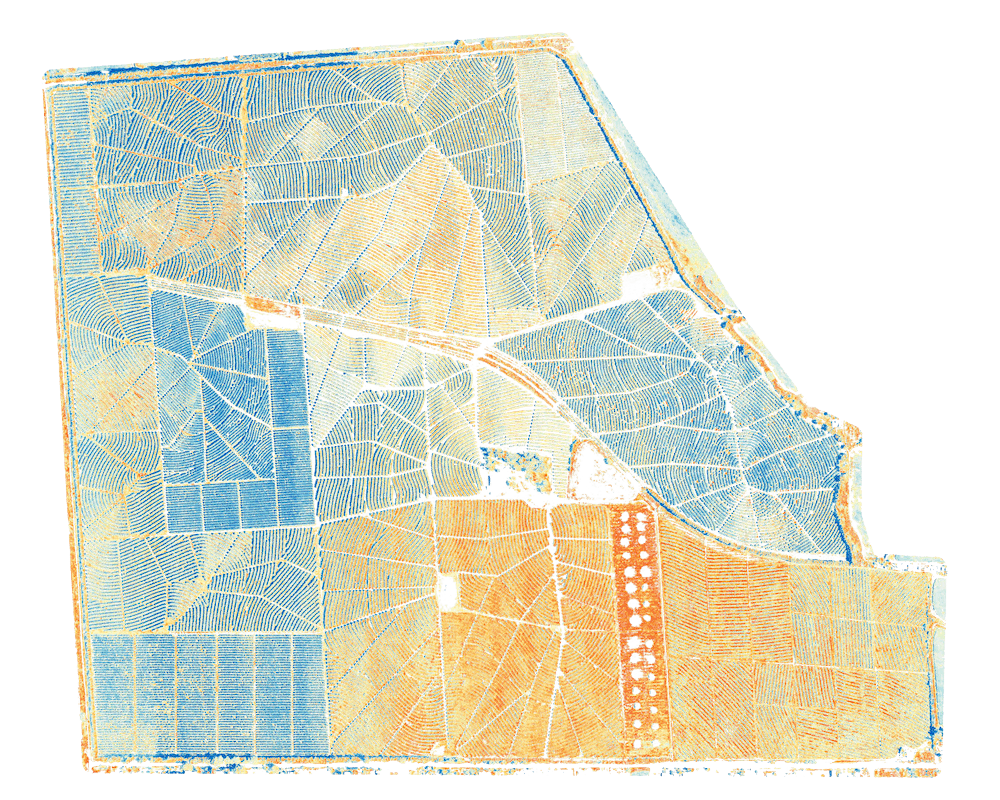 Multispectral crop and orchard image provides a much richer and more readily usable set of crop and tree health data that traditional NIR NDVI mapping offered by most agricultural drone service providers. Move the slider in the image above to see the comparison between orthographic and multispectral image mapping.
Detailed spectral analysis reporting, combined with detailed TIF maps and KMZ location maps delivers the ultimate in crop and tree health data for advanced agronomy.
Contact us to enquire about multispectral crop mapping
Multispectral Orchard Stress Mapping
Modern multispectral sensors carried by drones (UAVs) provide the most comprehensive data ever to be made available for the assessment of potential yield and harvest readiness in a crop, especially high value crops like macadamias and avocados. This gallery shows pre-harvest analysis for a commercial avocado crop.
Post Emergence Surveys
Multispectral post-emergence surveys provide critical data to ensure the success of new and emerging crops.  In many crops, the first few weeks after planting are a critical time when new seeds can fail to germinate, new seedlings can die or fail to prosper and weed pressures can cause large parts of new crops to fail.
Plant emergence mapping provides a visual record of the health and success of each new seedling in an emerging crop, which are growing well and which are not, where seeds have failed entirely and which plants are growing the fastest. The colour bar (left) shows the relative sizes of plants across an area, while the seedling map (right) shows the relative health of each individual plant in the crop.
Insect Pest Species and Impact Identification
Through our partnership with Taranis, Queensland Drones can provide rapid and cost-effective identification and mapping of insect species across a variety of crop types.
Taranis crop imaging technology can identify and categorise most major pests and diseases in common crops grown in Australia. We use this technology to help spot the first early signs of a pest or disease before it causes major damage to crops. Taranis uses a deep learning model to compare rapidly gathered aerial imagery with an extensive database of known pests and diseases to quickly identify and scope potential problems.
Ground inspection and multispectral aerial mapping can then be used to gather evidence of the effect of the identified pest or disease and to quickly develop digital prescription maps for aerial or ground spraying or application of herbicides or pesticides. Queensland Drones can also provide precise aerial spraying for most pest and disease applications, minimising the use of harmful chemicals and delivering cost-effective treatments.
Multispectral Crop Mapping Enquiry
Find out more about our multispectral crop mapping services by calling Queensland Drones on 0439 383202 or completing the enquiry form below.