Aerial Mapping with CM-Precision PPK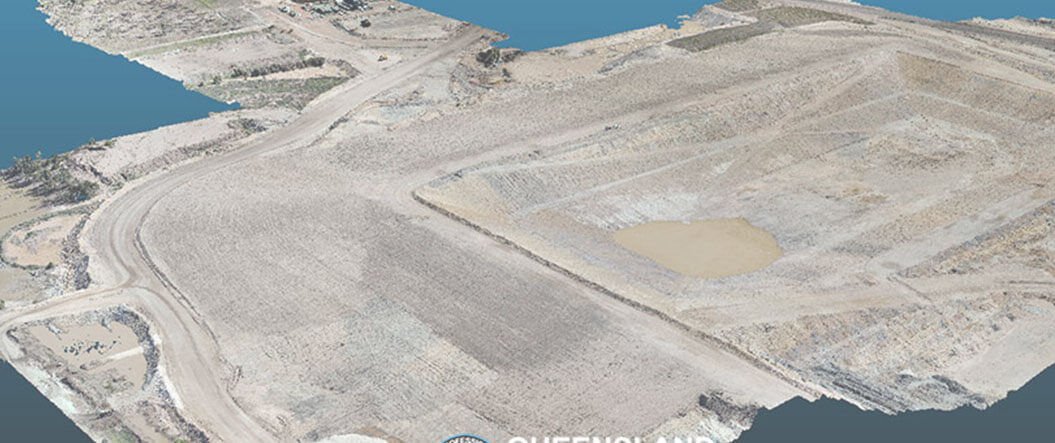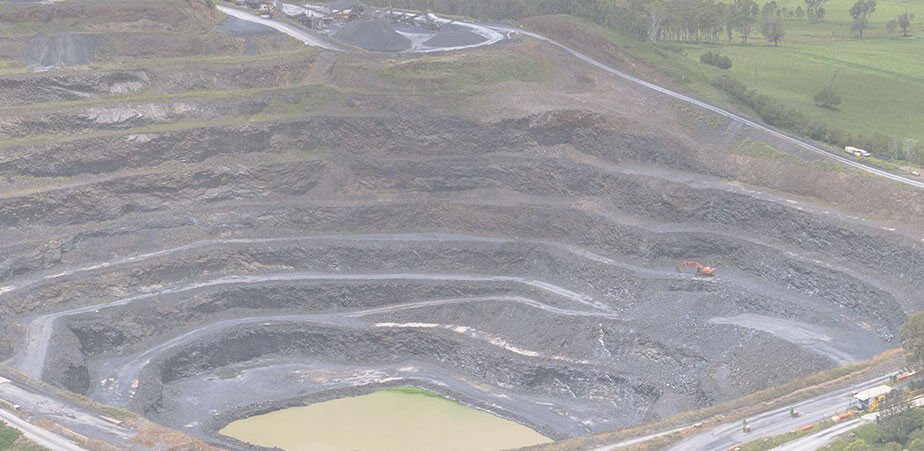 LARGE AREA SURVEYS
LARGE AREA MAPPING
Aerial mapping so precise you can overlay your CAD designs to measure variance between design and progress to date ... why settle for less?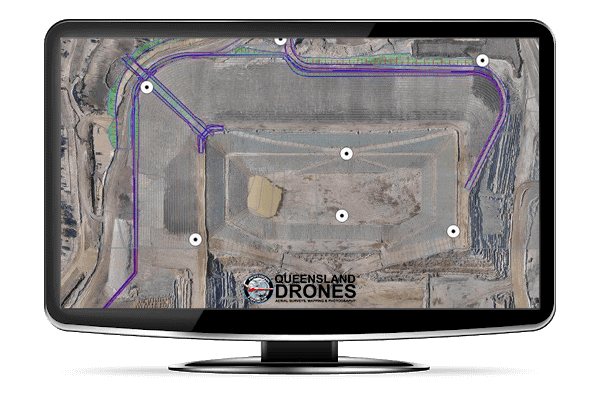 ROAD SURVEYS
PRECISION AERIAL MAPPING
Aerial mapping with full planimetric feature extraction, DEM/DSM, precision contours and decimated TIN mesh, all in CAD/BIM ready formats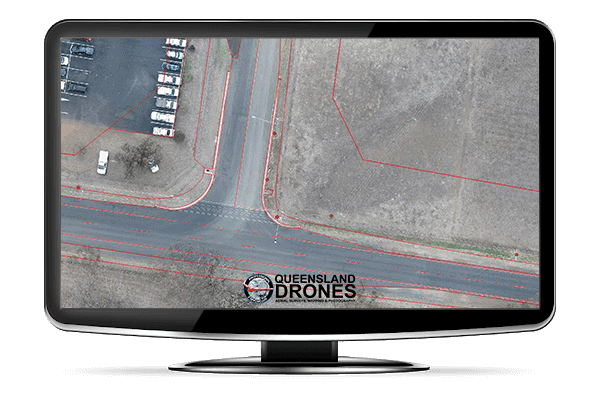 LATEST DRONES
LATEST MAPPING DRONES
Aerial mapping using state-of-the-art European-made PPK precision mapping drones with high resolution camera and multi-constellation GNSS GPS systems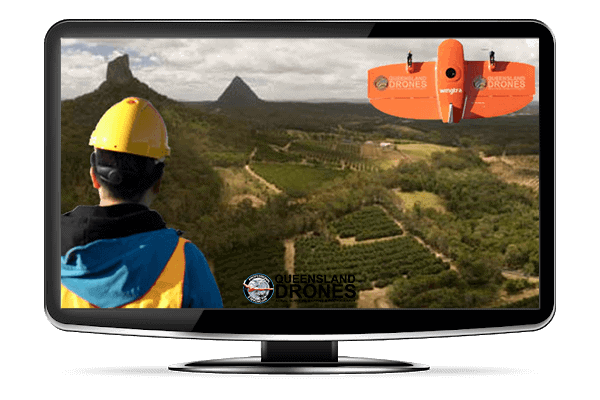 Using the ultra-precise characteristics of commercial-grade PPK-enabled aerial mapping and aerial lidar drones, combined with precisely surveyed ground controls, Queensland Drones can now deliver on-site surveys for construction and engineering with a spatial (geographic) accuracy of 1-2 cm, even over very large areas.
This is an unprecedented, game changing technology for engineering and construction mapping.
Working with your preferred surveyors (or ours), we're able to accurately determine the precise location for every captured image and correct overall positioning in post-processing using professionally surveyed ground control points and checkpoint markers to deliver survey grade aerial mapping accuracy (often 5-8mm precision).
Not every survey requires a surveyor. Even without using a registered surveyor, our precision aerial mapping outputs are typically accurate to a few centimetres and can be used for any purpose other than construction and cadastral applications.
Pay only for what you need! Aerial surveys can be completed for a fraction of the cost of traditional surveys and much faster.
Enquire now about Precision Aerial Mapping with our PPK-Equipped Lidar UAVs
Precision Aerial Orthographic Mapping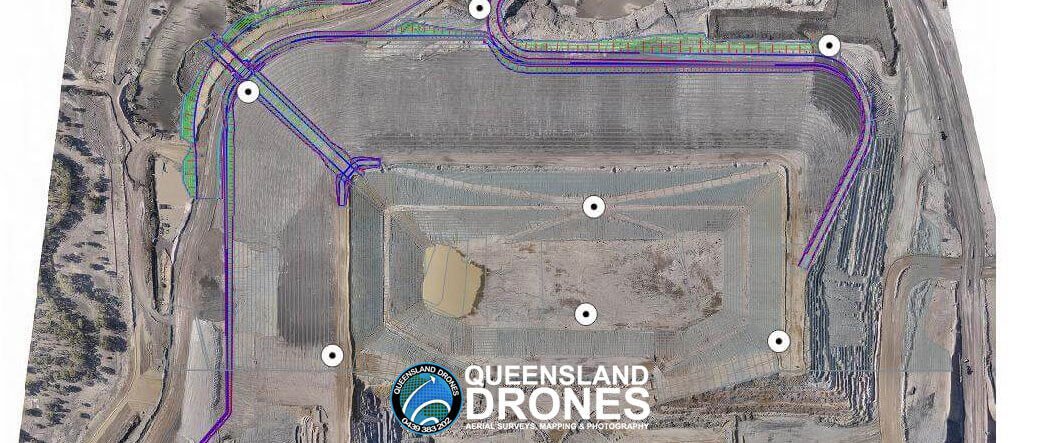 The ability to closely follow terrain contours and tag every single photo with precision location data means the precision lidar aerial mapping drones used by Queensland Drones can capture incredibly detailed and precise orthographic imagery even over very large areas.
Imagery so accurate, you can overlay CAD design drawings to check for variations between the "as-built" and the original design to validate completion of earthworks and estimate remaining volumes to remove or relocate.
Enquire now about Precision Aerial Mapping with our PPK-Equipped UAVs
Precision 3D Aerial Lidar Surveys
Our latest PPK-enabled mapping drones feature precise colourised Lidar sensors that can capture incredible ground surface detail, even in relatively heavily vegetated sites. Cut through the grass, bushes and trees to see what lies beneath!
Queensland Drones delivers on-demand, accurate and high quality aerial LIDAR mapping data for 3D visualisation, digital twin creation, vegetation mapping, contour mapping, volumetric analysis and more.
Find out more about our Aerial Lidar Mapping Service or call Tony on 1300 677 183 to discuss how precision Lidar surveys can improve your project outcomes.
Precision Digital Surface Model Mapping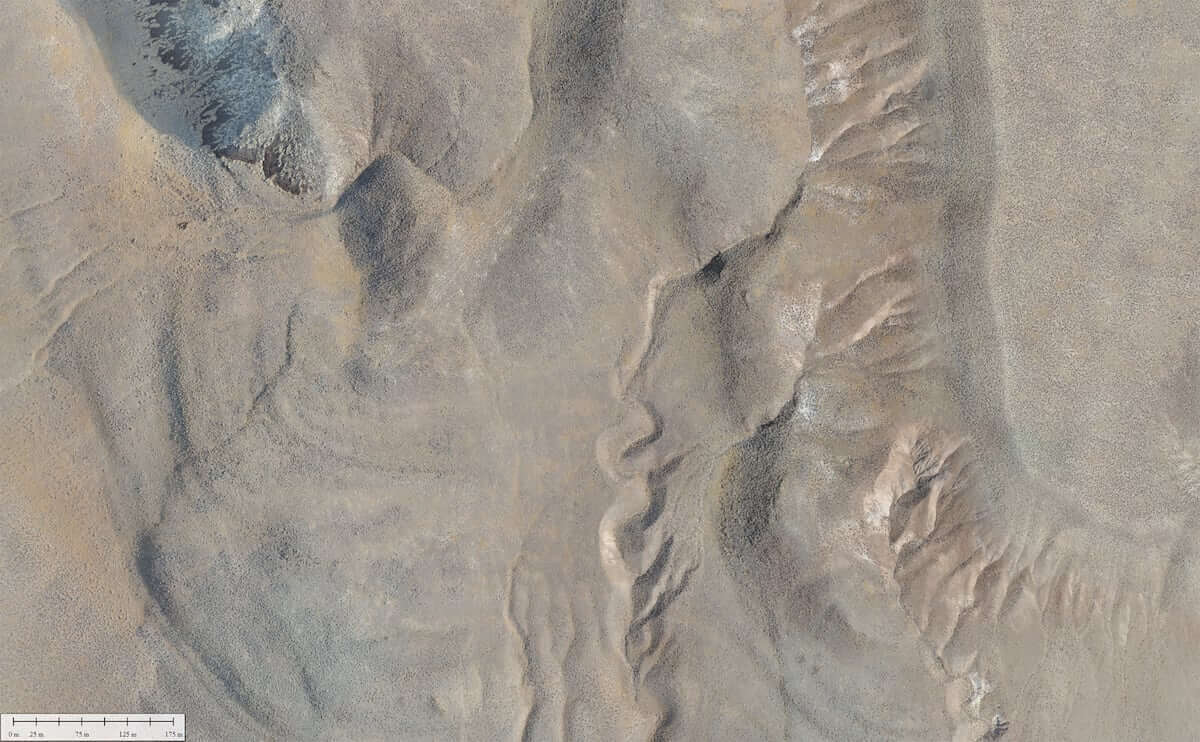 Using PPK-equipped UAVs, Queensland Drones can create incredibly detailed and precise orthomosaic imagery and deliver equivalently precise and detailed ground-classified Digital Surface Models (DSMs) to represent the terrain of the captured area with vegetation removed. Use the slider in the image above to compare the orthomosaic and DSM mapping results.
Enquire now about Precision Aerial Mapping with our PPK-Equipped UAVs
Precision Planimetric Feature Mapping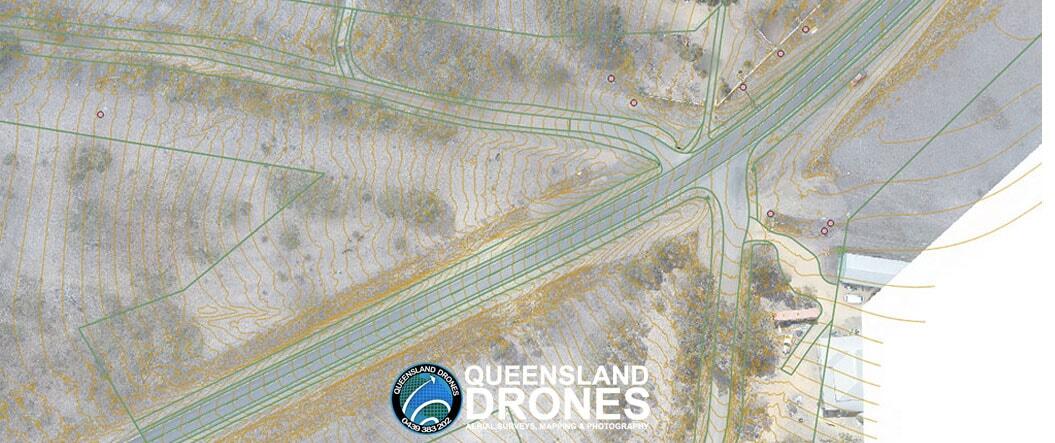 Our aerial imagery is so precise and detailed that we can extract precision planimetric features from the orthomosaic to identify road verges, kerbing, power poles, intersection design features, driveways, fences and more to speed up your design workflows.
Enquire now about Precision Aerial Mapping with our PPK-Equipped UAVs
Precision Mining and Quarry Mapping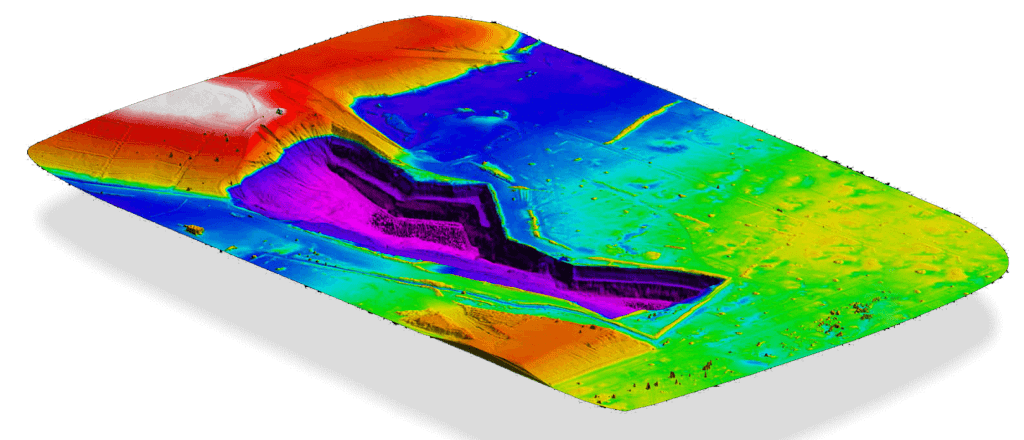 For mining and quarry mapping, our precision PPK UAVs can deliver incredibly detailed 3D digital models of the terrain including detailed imagery inside the open pit and the ability to precisely measure features like face heights and slopes. Queensland Drones can collect and deliver this detail up to 13 times faster than conventional methods and with minimal disruption to mine operations.
Enquire now about Precision Aerial Mapping with our PPK-Equipped UAVs
RedEdge Multispectral Vegetation Mapping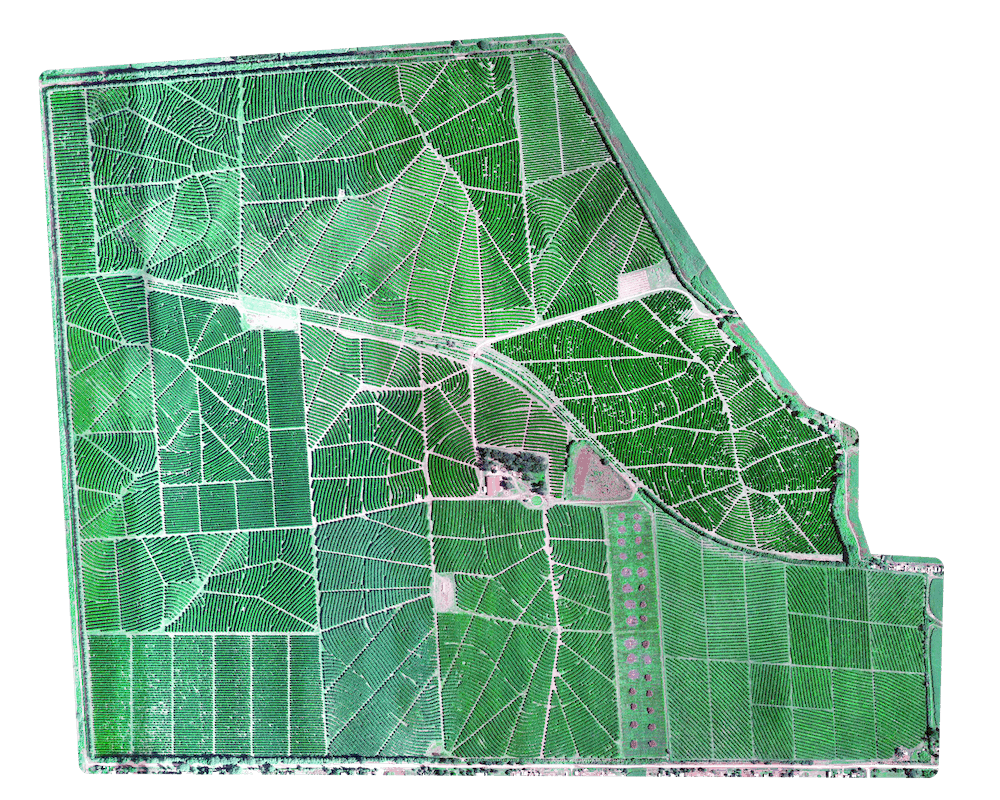 Our advanced VTOL fixed wing UAVs are also able to capture visual and spectral analysis of vegetation in mine rehabilitation sites, infrastructure corridors, farms and plantations. The images above show a detailed orthographic view of a large plantation, with corresponding multispectral analysis of the relative health of each part of the plantation using our multispectral RedEdge sensor. Queensland Drones can deliver detailed analysis for NDVI, Red Edge (NDRE), Green NDVI, Blue NDVI, Red NDVI, CIR, OSAVI and more. We can also deliver raw spectral layer data in ESRI compatible formats for analysis by your own GIS team.
Find out more about Multispectral RedEdge Mapping.
Phone Tony on 1300 677 183 to discuss your needs, or request a quote