Safer, faster, more effective inspection of damaged roofs
Suspect roof damage after a storm? Or just because the roof is getting older? Need proof of roof damage for an insurance claim or to provide to a contractor for a repair quote? Don't risk life and limb climbing around your roof with a camera.
Contact us now about drone roof inspections, or find out more about the inspection process below.
Queensland Drones can quickly inspect your entire roof, no matter how large or how high, using advanced drone technology for drone roof inspections almost anywhere in Australia. Our network of professional, certified and fully insured drone operators can provide drone roof inspections in most populated centres in Australia.
We specialise in commercial, industrial and domestic drone roof inspections using high resolution UAV-mounted cameras that eliminate the need for long ladders, expensive safety scaffolds, high lift inspection platforms and all the usual complications of a roof inspection.
Our standard drone roof inspection package includes:
High resolution close inspection video of your entire roof
High definition colour orthophoto of your entire roof and surrounds
Up to 10 high resolution colour photos of specific roof elements where damage is suspected
See examples below to understand how useful these elements are in understand the state of your roof and the extent of any damage.
We can also customise an aerial roof inspection package to meet your specific needs.
Aerial roof inspection video
Use our high resolution drone roof inspection video to get an overall understanding of the state of your roof and areas that may require closer inspection.
Aerial roof inspection orthomosaic
An orthomosaic photo is created by stitching together multiple high resolution photos. Use the high resolution orthomosaic roof inspection photo to zoom in on specific areas of your roof where damage is indicated or suspected.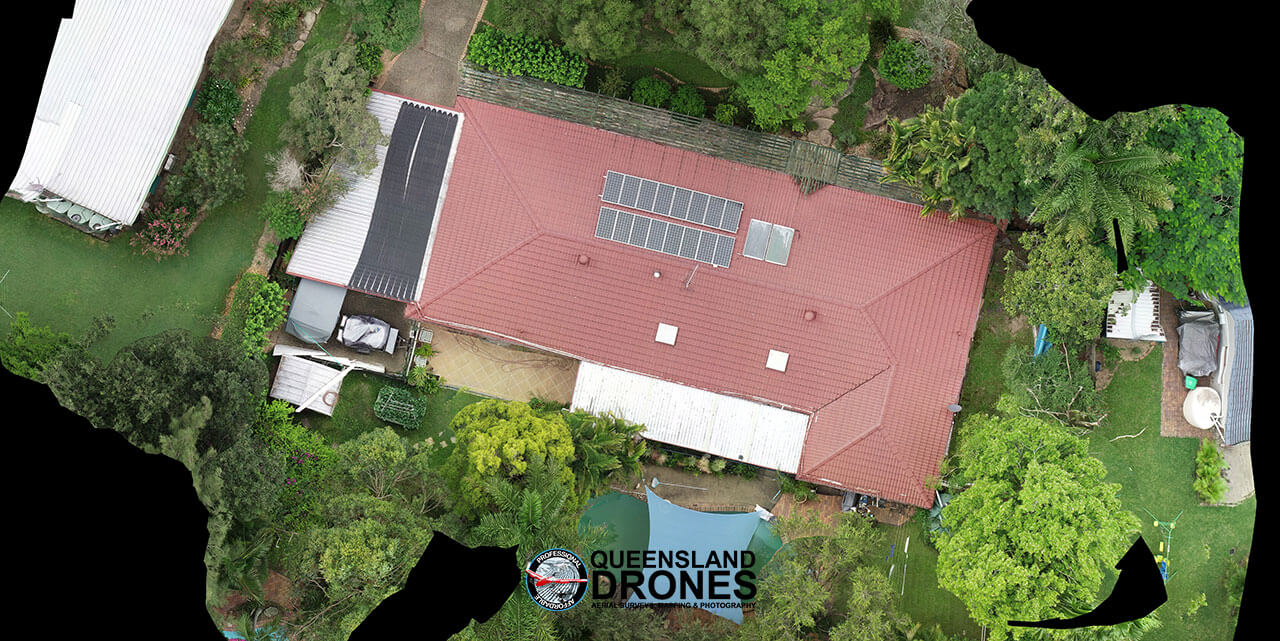 Aerial roof inspection close-up photos
Closeup photos captured during the drone roof inspection highlight areas of concern and show the detail of damage requiring attention.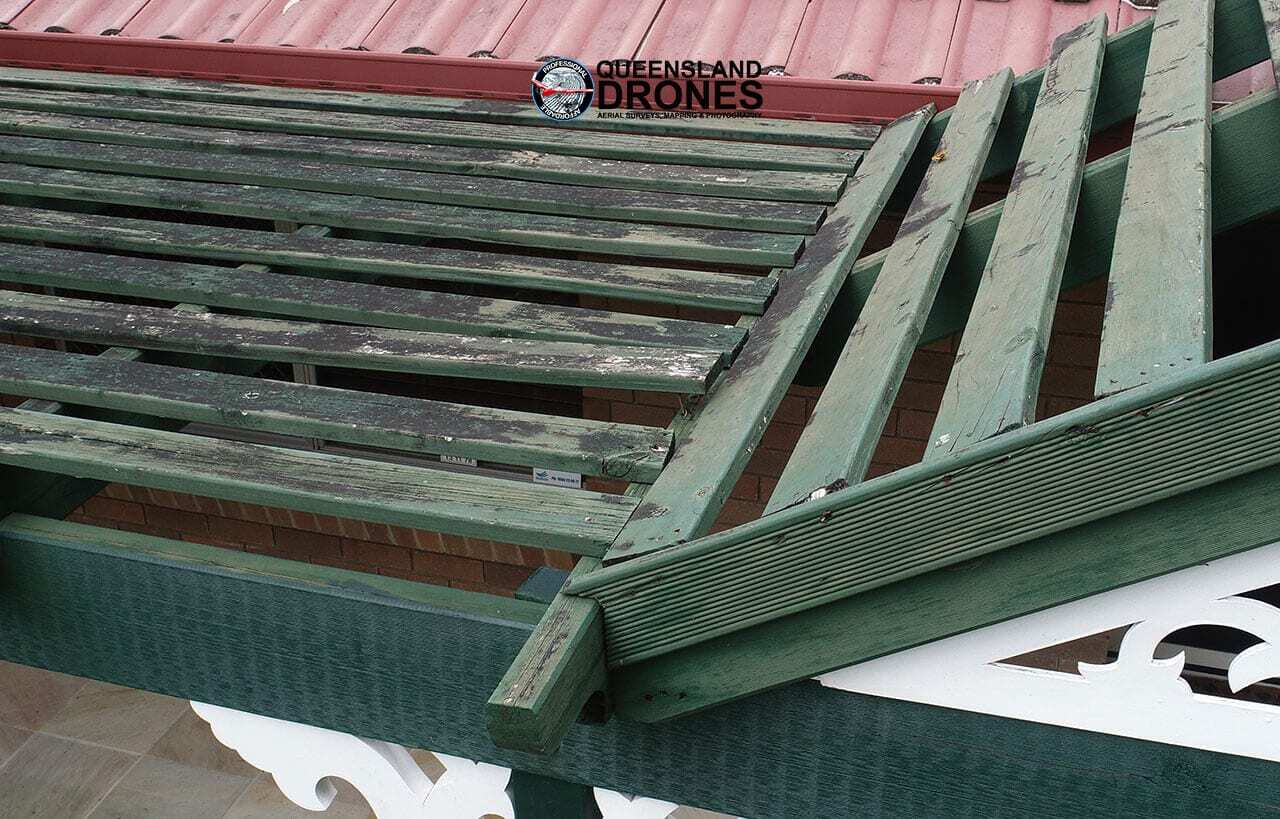 Contact us now for an obligation-free quote.
Insurance assessment inspections
Queensland Drones is a CASA-certified and fully insured provider of commercial and industrial asset inspection services. We have the skills, experience and equipment to capture high resolution photos and videos of hard to reach locations and in situations which may present a danger for physical inspections.
We can be on site usually within 1-2 business days in most major centres throughout Australia, with photos and videos back to you within one business day of completing an inspection.
Contact us now about using our drone roof inspection services in your claims management process or to get an obligation-free quote.